Kalaripayattu school | Mother of all martial arts
Welcome to Kadathanadan Kalari Sangam
School of Kalaripayattu
Our Kalaripayattu school offers a unique insight into the rich and ancient art of Kalaripayattu: a way of life, balancing mind, body and soul. Set in the cool green mountains of Wayanad, Kerala, Kadathanadan Kalari Sangam is a traditional school with a long lineage teaching this unique form of Indian martial arts.
ABOUT OUR

KALARIPAYATTU

SCHOOL

Situated in the Wayanad jungle, the lushest part of Kerala, the 'Garden of India', our Kalari school has been training people in the noble art of Kalaripayattu for over twenty years. In the fantastically peaceful setting of a small organic Kerala farm, this school, run by five veteran Masters, or Gurukkals, continually strives to pass the admirable virtues of this ancient Indian art form down to the next generation of warriors. Here, our school offers Kalaripayattu training for all levels, classes focusing on self defence (and women's self defence), yoga and meditation as well as therapeutic massage courses and recreational horse riding sessions. We also offer Kalaripayattu demonstrations and mass workshops for schools. The physical and mental benefits of partaking in Kalari training are too many to mention but to name a few, fitness and flexibility will be greatly improved, concentration levels will increase and it is also an excellent way to lose unwanted weight. READ MORE …
"Kalaripayattu is a modern system of education. By mastering the energy you attain self-control and overcome life's difficulties. The student of Kalaripayattu is inculcated with moral responsibility. In this ancient martial art, effectiveness and physical strength are supported by respect, attention, and non-violence so that order is maintained in oneself and in society."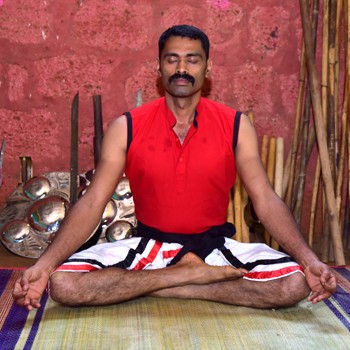 Kalaripayattu literally means 'training for battle': 'Kalari' (Battlefield) and 'Payattu' (Training in the art of combat). Traditionally practiced by the Nair warrior caste of Kerala, it is a fierce and powerful martial art, and has its roots firmly in Indian spirituality and myth. Mythology credits Saint Parasurama as being the father of Kalaripayattu having learned it form God Shiva himself. In ancient South India the Kalari (yard for practicing Kalaripayattu) was a place of learning for subjects such as medicine, philosophy, astrology, architecture, and geometry, in addition to combat art and yoga.
To learn more about the stories of kalari, please see our History of Kalaripayattu page.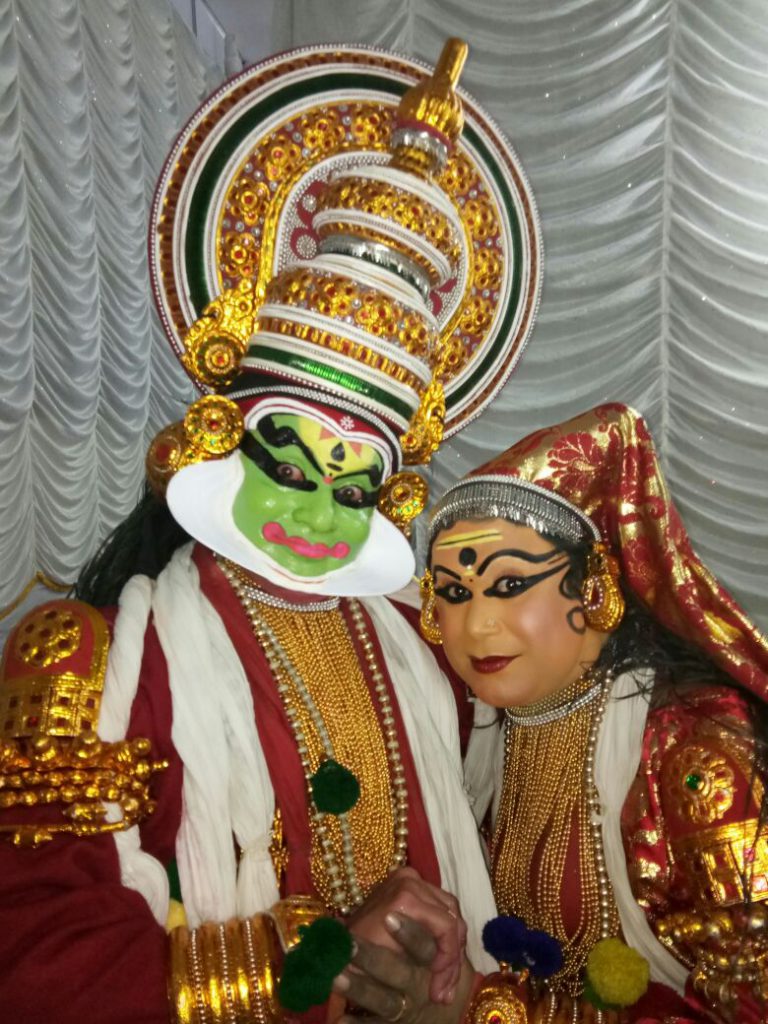 Throughout Kerala and South India a variety of arts have evolved alongside Kalaripayattu. There are several dances, dramatic performances and festivals that exist today that have clearly been heavily influenced by Kalaripayattu.
Kadathanadan Kalari Sangam offers one of the best courses of Kalaripayattu classes in Kerala. Our Kalaripayattu school offers a variety of programs to chose from that range from a five day course all the way to several months.
Our school offers a Kalaripayattu weight loss program that provides an excellent way to get fit and lose weight. The course combines physically intense exercise with a healthy diet.
YOGA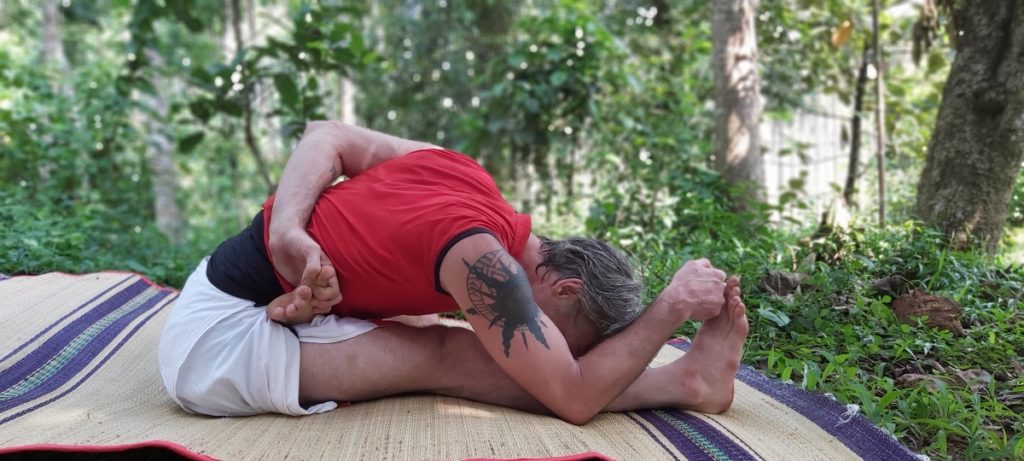 Kalaripayattu and yoga is a fantastic combination. The yoga helps to maintain the body flexibility and strength required for Kalaripayattu as well as conditioning the mind for meditation. The schedule involves morning yoga with Kalari training and an evening Kalari session. The yoga classes are aimed at beginners.
The Yogic diet is more a way of life than a diet. Focusing on the consumption of fresh, homegrown foods and the absorption of cosmic energy (prana), this holistic approach to eating also incorporates meditation in its methods so the mind may be as healthy as the body. It is as useful to Kalaripayattu as it is to yoga.
WHAT OUR CLIENTS SAY ABOUT US
My experience in Thomas' School has been truly amazing. Thomas picked me up from Calicut airport which is about 120km from his house in Wayanad. Kalaripayattu is the mother of all martial arts… it is truly amazing. I have learned many new skills and my fitness, strength, stamina, balance, body and mind focus and coordination have all improved significantly…
John Fuster | Spain
READ MORE
QUICK CONTACT
Your comment...NameE-mail